RH Snow Memorial Works help you to commemorate your loved ones with quality, custom crafted stone memorials. We choose to use the best stone such as Barre granite for its strength and durability properties.
In addition to designing and crafting memorials, we also provide cleaning, restoration and repair work.
We are licensed in all of New England.
We're here to support you through this difficult time, and we'll work to ensure that your loved one is remembered the way you want. Come visit us in and find out how we can help you to create your special commemorative memorial.
The history of RH Snow
RH Snow has a long-history in the East of Connecticut.  Founded in 1912, the company has helped hundreds of families to commemorate their loved ones in their own special way.
The company has been under new management since 2015 and continues to uphold the quality reputation it has gained from over 100 years in the local area.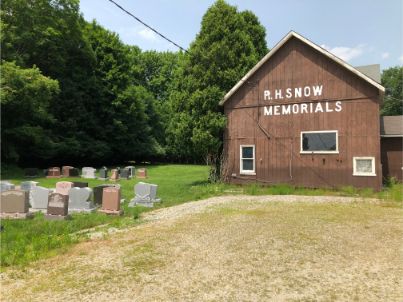 Interested to learn more?
Give us a call to ask any questions you may have.
(860) 887-4524