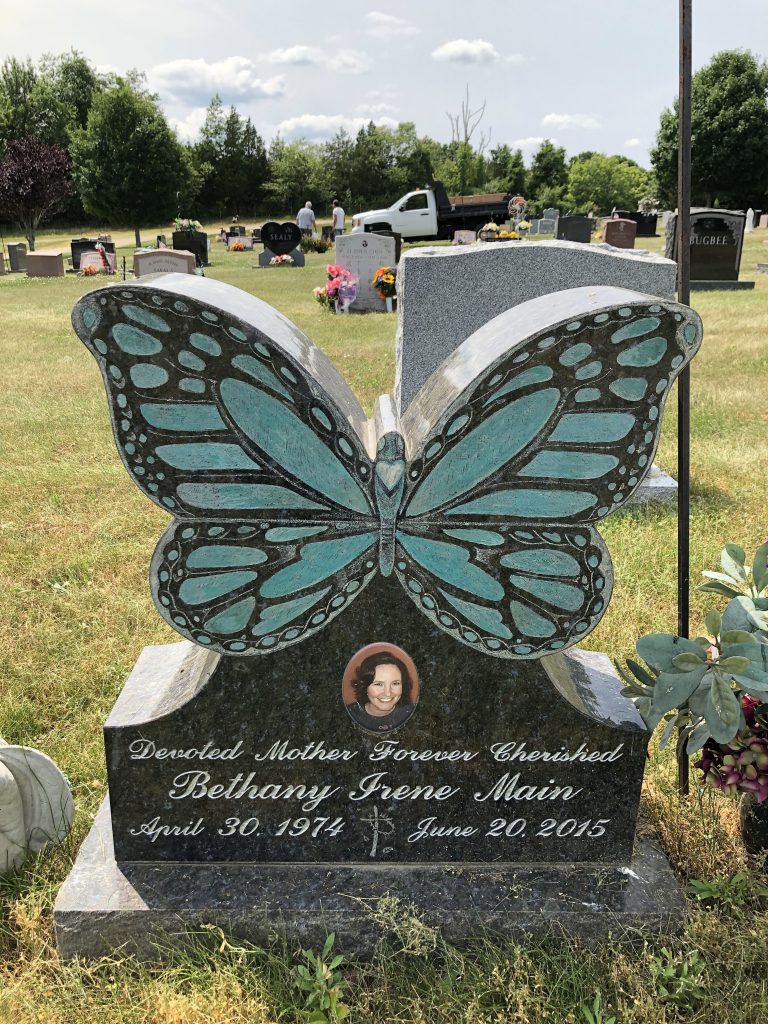 Finding the right lasting inscription to include on a headstone can be difficult. A fitting tribute that will memorialise a loved one for years and decades can be an overwhelming. Trying to find the perfect message that is personal and fitting to your loved one is not an easy thing to do without knowing where to start.
Very often personalised headstones are made special through carefully chosen inscriptions. Although some can simply state only the name, birth date and date of death or have the worde 'in loving memory', 'rest in peace' or 'forever in our hearts',they can commonly broken off into different themes Military, Religious and Personal, which might include poems, and references to their life.
Military Inscriptions
In the USA we have a proud history of honouring our military veterans. Many families of those who have worked in the military choose these types of inscriptions to reflect the service they gave to their country.
Headstones honoring military veterans often include:
Full Legal Name
Highest Rank Attained
Branch of Service
Awards: Only certain awards and decorations may be listed in the inscription- the Congressional Medal of Honor, the Distinguished Service Cross, Navy Cross, Air Force Cross, Silver Star,Bronze Star, and Purple Heart
Date of Birth
Date of Death
Military or civilian credentials such as Doctor
Special unit designations
Common written inscriptions include:
"A life of beauty and service."
"A day of duty done. A day of rest begun."
"There is no greater love than to lay down one's life for one's friends."
"His duty done, his honor won."
"I have fought the good fight, I have finished the course, I have kept the faith" – 2 Timothy 4:7
"Duty, Honor, Country, well done, be thou at peace."
"At rest, a soldier and defender of the Constitution."
Military inscriptions often include a symbol denoting the deceased's faith, such as the Latin Cross for Christians.
Military themed headstones often include abbreviations of their ranking ie CPT = Captain,LT = Lieutenant, SGT = Sergeant. Most military headstones will include the work they did and what they accomplished, as well as the date of their birth and death. These being places they fought, awards won from their actions.
Religious inscriptions
Religious inscriptions usually include scripture chosen that may remind others of their loved one that has passed or that relates to their life in one way or another. Reasoning behind the inscriptions may vary depending on faith, age ,their status within the family. Common Religious , Christian , inscriptions could be ;
"Whosoever believeth in Him should not perish, but have eternal life." – John 3:15
"Thy remembrance shall endure into all generations." – Psalm 102
"They can no longer die; for they are like the angels." – Luke 20:36
"The Lord is my shepherd; I shall not want." – Psalm 23
"I shall dwell in the house of the Lord forever." – Psalm 23:6
Blessed is the man who makes the Lord his trust.– Psalm 40:4
Well done, good and faithful servant… Enter into the joy of your master.– Matthew 25:21
Greater love has no one than this, that someone lay down his life for his friends. – John 15:13
He…has passed from death to life. – John 5:24
Not my will, but yours, be done – Luke 22:42
Well done, good and faithful servant. – Matthew 25:21
Personal inscriptions
Personal inscriptions can vary for many reasons due to age, whether they are a mother, husband, daughter, grandfather, it all comes down to the person they were and what details are chosen to be included on the headstone. For somebody who is not religious or eligible for a military headstone a personal message chosen or written by loved ones is a unique and sentimental way to pay tribute to somebody's life. A personal inscription can vary from small details about them, a memory, poetry or even lyrics. Examples of these could be;
' Forever in our hearts'
'Dearly loved'
'Sadly missed'
'In loving memory'
'Deep in our hearts'
'Good night, good night! Parting is such sweet sorrow, that I shall say good night till it be morrow.'
'Miss me a little, but not for long, and not with your head bowed low, remember the love that once we shared, miss me, but let me go.
'We are such stuff as dreams are made on and our little life is rounded with a sleep.'
'Until we are together again.'
Each Inscription no matter the type should pay tribute to the life of the loved one. Each type of inscription shown shows what is most important is to commemorate their life , accomplishments or the love they have from others.