Thinking about something a little more special than your usual headstone or monument design? Deciding on a gravestone for a loved one is an important, but often challenging decision to make. Here are some ideas to give you some inspiration and possibly put you on the path to a design that's right for you, and your departed loved one.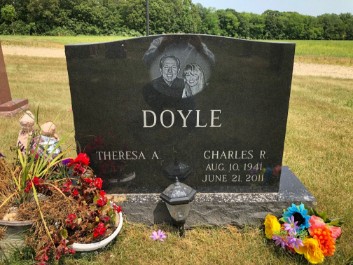 Laser-etched Photos
One way to really personalize a loved one's memorial is with a special photograph or meaningful illustration which can be etched faithfully into the stone.
The options can be somewhat limited by your imagination, from a photograph of the person or the family or a representation of their favourite scene.This is a creative option to consider which can really reflect a loved one's personality and ensure a truly one-of-a-kind headstone or marker.
Photography that has been laser-etched or sandblasted tends to feature on black and darker color monuments, as it shows up better; this may play a part in your consideration when choosing a design.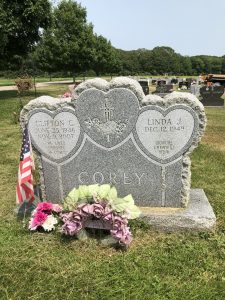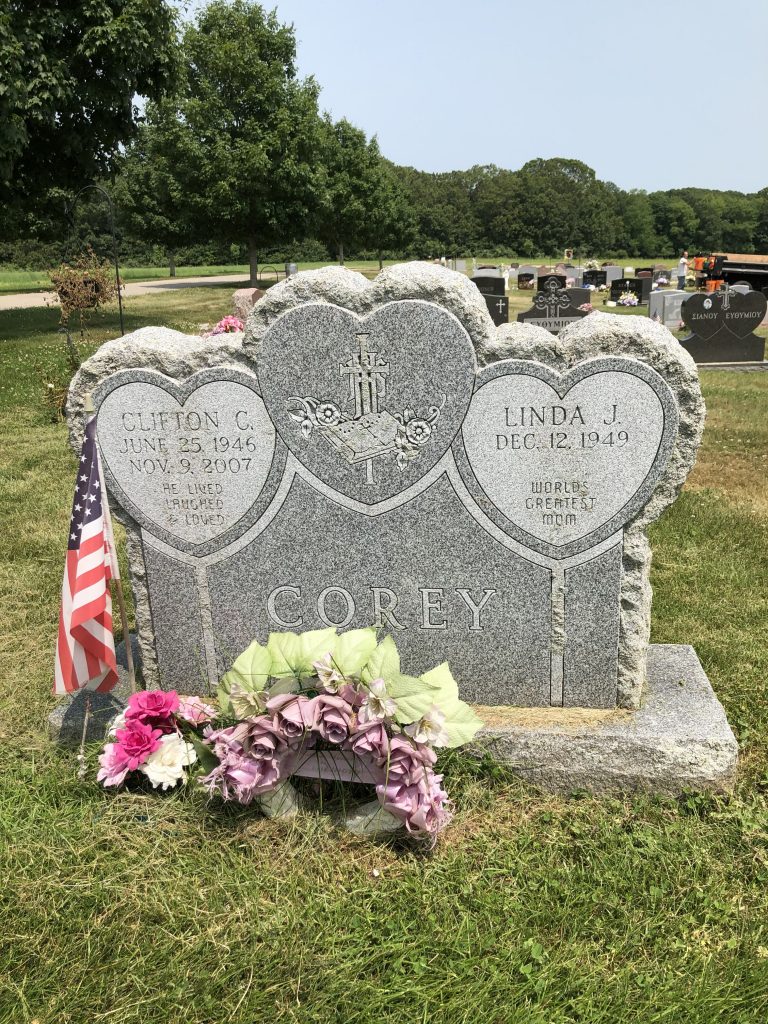 Heart Shaped Monument
A popular choice among companions. Many people choose a heart shaped headstone when they know that the loved one's spouse will be buried alongside them. It is not uncommon to find upright heart-shaped headstones that can easily be personalized with your choice of inscriptions and embellishments. Some people also choose a double-heart shape, entwined together to provide space for both spouses names.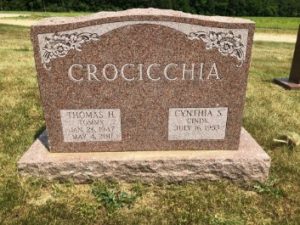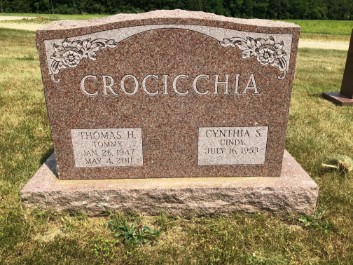 Floral Designs
Floral lines and embellishments feature on many headstones, markers and other types of monuments. From carved designs to raised embellishments; A custom headstone designer can work with you to create all manner of unique designs.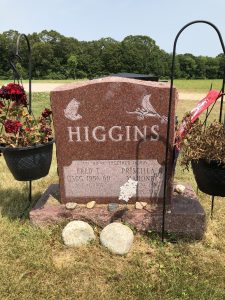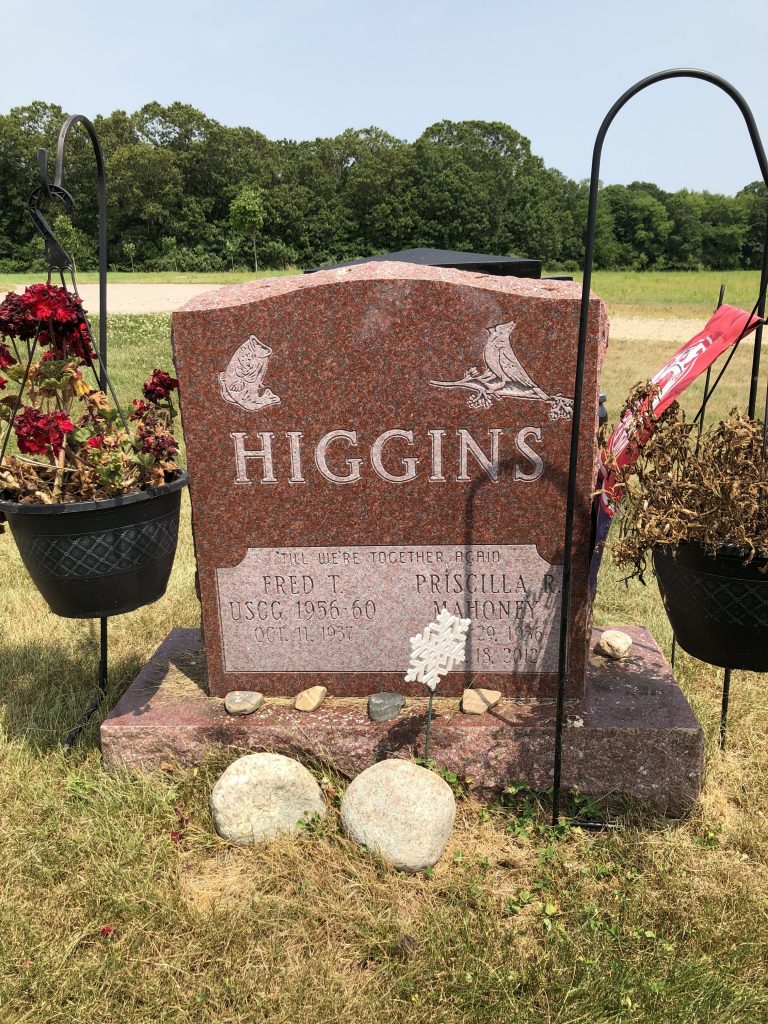 Religious symbols
For people of faith, a monument that features religious symbols, shapes and inscriptions can provide some form of comfort. There are many, many religious symbols that have been represented on headstones and monuments over the centuries. Popular choices include various versions of the cross, praying hands, angels but there are even more that can hold special meaning to those who have passed and their loved ones.
Other ideas include doves which represents love, peace, purity and resurrection or a bird in flight to represent a winged soul.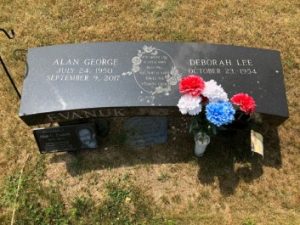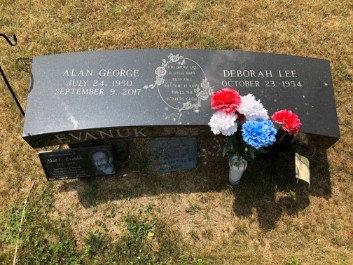 Bench Memorials
Stone bench memorials provide a sanctuary for family, friends and loved ones to sit, relax and contemplate. Memorial benches are a beautiful addition in a cemetery, as they are in parks and private spaces. It's important to be aware that different cemeteries may have their own rules regarding the placement of benches on their grounds.
A place to sit and recount memories is not only meaningful to loved ones, but a memorial bench in many cases can also serve other mourners in the community, and acts as a thoughtful monument that is fitting to people we have lost.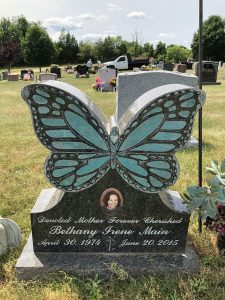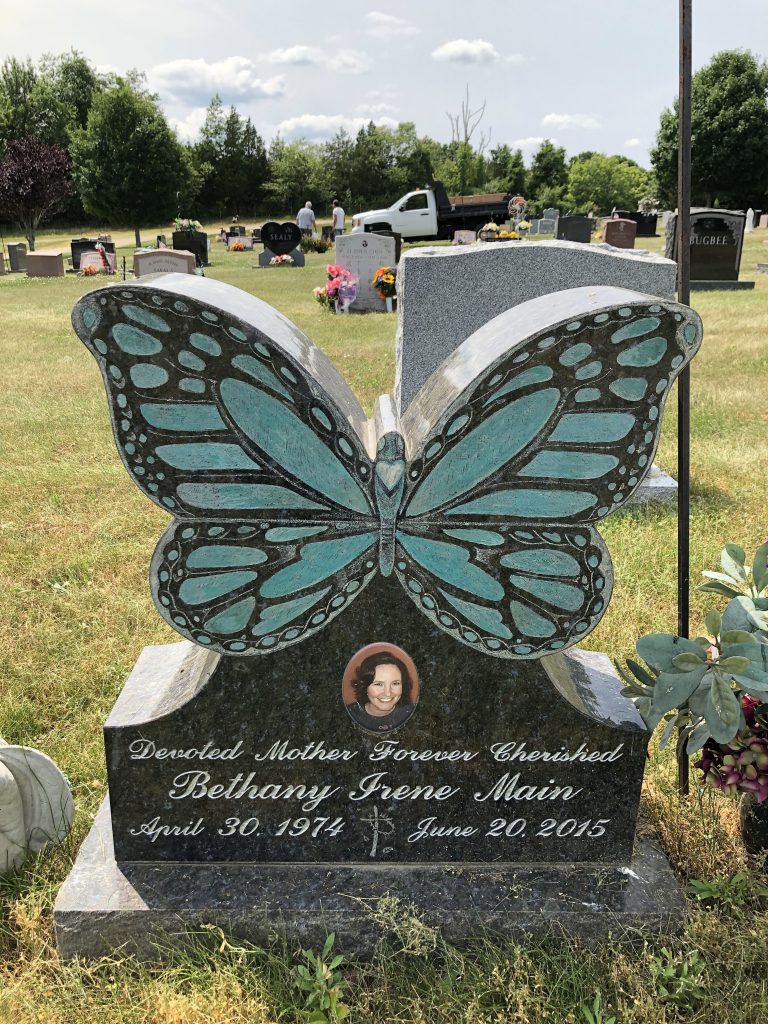 Unique Sculpted Monument
A uniquely shaped monument can be a special way to create a one-of-a-kind tribute, possibly even incorporating elements of your loved one's character. An upright headstone doesn't need to be a standard shape. Many personalized monuments come in all shapes and sizes and many monument dealers, such as RH Snow Memorial Works can create almost anything you can dream up.
For budgets that can accommodate unusual designs a monument crafter can create anything from a traditional flowing scroll or angel to violin, motorbike or even a baseball. It is also possible with stone crafting techniques to create special characters to memorialize those of a young age.
We help you create the perfect monument
Selecting the right monument can be difficult for many families. RH Snow calls upon decades of experience toguide you through the process and make it as stress-free as possible. When looking for a special monument to represent your loved one, you can count on the skilled team at RH Snow Memorial Works.